22. May 2013

Spanish magazine iCreate is confident with the high quality SilverFast 8 delivers and has published an article about this piece of software. For our English, French and Spanish speaking readers, this article has been translated.
iCreate: « Actually, the latest version of SilverFast is much more than that. It has been developed to a genuine retouching and photo editing software with a large number of functions that we have found really fascinating. […]
In short, a really great product. »

The original article has been published in issue #31 2012 of Spanish iCreate.



(Open English PDF
of this article)
18. April 2013

The
digit!
, a professional German magazine for digital images, introduces SilverFast's Archive Suite 8 with its latest issue. The article particularly focuses on the benefits of separating scanning and image optimization processes. In addition, some of the unique features that make SilverFast so very special, like Multi-Exposure and iSRD, are reviewed as well. For our English, French and Spanish speaking readers, this article has been translated.
digit!: « SilverFast is not accidentally the world's leading software and the de facto standard for high-end scans. […]

The comprehensive solution of SilverFast Archive Suite 8 bundles and "condenses" the strengths of SilverFast particularly sophisticated: The unique 64bit HDRi RAW format and SilverFast Multi-Exposure exploit the scanner's capabilities and the original's potential completely. »




(Open English PDF
of this article)
The original article has been published in
issue #2 2013 of German digit! magazine
.
29. March 2013
Dear customers, starting today you may also use payment service PayPal to purchase SilverFast products. Visit our Online Shop.


(available in Europe, Africa, Australia, Asia)
1. March 2013

CeBIT 2013: As in 2012 our employees are back at the booth of our major partner Plustek for you. We would like to invite you to visit us.
Learn more SilverFast 8 and the new Plustek medium format film scanner
.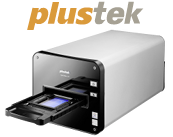 The OpticFilm 120 scanner comes with SilverFast 8, the latest version of our scanning software. The novel user interface and the unique WorkflowPilot assistant enable you to digitize slides and negatives as comfortable and easy as never before.
Visit us at our host
Plustek
in
Hall 3, Booth F29
.
21. February 2013

LaserSoft Imaging has been lead sponsor for the PhotographyCorner.com 2012 Photograph of the Year contest. Hundreds of interesting and beautiful entries have been submitted, thousands of votes have been given. The winning photograph is Silent by Spicoli.

Have a look at all great submissions at www.photographycorner.com.




1st place: Silent by Spicoli (click)
31. January 2013

PC Professionale
, a well-known Italian PC and software magazine, has just reviewed SilverFast Archive Suite 8. We have translated the article for our English, German, French and Spanish readers.
Nicola Martello: « Getting the most from a scanner: this is what you get with SilverFast 8, a software from LaserSoft Imaging available in several versions. […]

Multi-Exposure, available both for negatives and positives, allows two scans in a row, each with a different exposure. This minimizes the noise and enhances the Dynamic Range of the scanner, so to capture more details in the dark and light areas. »



(open English
translation as PDF)
Amendatory to the article
: In addition to 48bit (grayscale 16bit) HDR RAW data, SilverFast Archive Suite 8 also features the unique HDRi format. Its 64bit (grayscale 32bit) files contain all image information including the infrared data. As the Multi-Exposure feature can be used for creating RAW data, both tools Multi-Exposure and iSRD can be part of any SilverFast HDR archiving workflow.
The original Italian article has been published in
PC Professionale, issue #1 2013
.