3. February 2016

SRDx - New Dust and Scratch Removal - Specially suited for Epson scanners that do not have an infrared channel
A manual correction or retouching of dust, scratches and other image defects is an extremely time-consuming task. In the professional field, it sometimes can take 1-2 night shifts to optimize a single image. When it comes to removing such image defects from a mass of images, an automatic optimization tool is mandatory for reasons of effectiveness.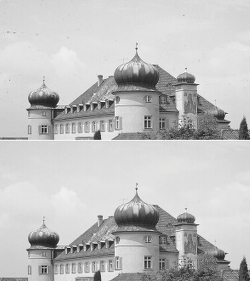 (please click to enlarge)
SilverFast iSRD (infrared Smart Removal of Defects) is a proven method to get respectable results in a short time through using the information of the infrared channel, which a variety of scanners have built-in.
Unlike, for example, its equivalent ICE, iSRD is continuously further developed and improved.
But what, if your scanner does not feature an infrared channel? Previously, you had to time-consumingly edit manually in Photoshop or in another image editing software. And you had to be carefully doing this, because these programs often blur the images, which always results in a loss of sharpness.
Therefore, you may benefit from the new SilverFast SRDx functionality, especially for the following Epson scanners, which do not feature an infrared channel:
A4 scanners:
Epson Perfection V10, V100, V200, V30, V300, V33, V330, V350, V37, V370, V500, V550 und V600
A3 scanners:
Epson Expression 10000XL und 11000XL
Read more about SilverFast SRDx for Epson scanners
in this PDF
(using the example of the Epson Expression 11000XL).
21. January 2016

Imaging Resource - Non-infrared Dust & Scratch Removal
www.imaging-resource.com, one of the largest photo news and review sites on the web with a lot of in-depth reviews backed by exhaustive lab tests, reviews the new SilverFast 8.8 SRDx and History features.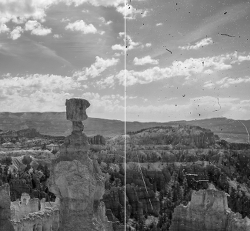 (please click to enlarge)
The Imaging Resource article mainly focusses on
SilverFast's new SRDx feature
. It is a tool for removing dust and scratch artifacts from images. SRDx can be applied on analog images during the scan process as well as on already digitized images. This technique does not require the scanner providing an infrared channel.
Imaging Resource
:
« The trick here is that SilverFast 8.8 has new algorithms that analyze the actual pixels and compares what are pixels versus what are not pixels (aka dust and scratches). By comparing the pixels with dust and scratches, this means that this process can be done on already processed images and you do not need to re-scan. […]

Note that if you have Ai Studio, HDR Studio or the Archive Suite, there are some added functionality with new special tools: A Marker Tool for decreasing and increasing intensity, an Eraser Tool for protecting important image areas, and Setup Masks for using different correction effects. […]

The good news is that if you already have SilverFast 8, you can upgrade to this new release, 8.8, for free. »
The complete review can be found on the
Imaging Resource websites
.