22. November 2013

Perfect Prints with Epson large format printers
– PrinTao 8 is a completely new printing solution for everyone, who wants high-quality prints on a simple and efficient way. Concentrate completely on your images and ignore complicated printer driver settings! Focus on the essentials and achieve prints in unprecedented brilliance. PrinTao 8 is inexpensive, yet professional printing featuring an intuitive user interface for everybody.
More information on
www.PrinTao8.com
.
19. November 2013

Dear customers, Typhoon Haiyan recently hit the Philippines and its inhabitants with catastrophic consequences. Especially the poorest children suffer from water shortages and lack of food.
For this reason, LaserSoft Imaging has immediately donated a larger amount and we would like to continue helping together with you. Therefore, until the end of this year, we will directly give an amount of € 2,- to the
UNICEF fund-raiser
for every SilverFast software or software upgrade sold.
24. October 2013

Amateur Photographer is the world's oldest consumer weekly photographic magazine, first published in October 1884.
Since then, AP (as it is affectionately known to its readers) has been the bible for both amateur and professional photo-enthusiasts around the world. It has helped generations of photographers to improve their skills.
The latest in-depth review of SilverFast Ai Studio 8 was awarded 5 out of 5 stars.
Amateur Photographer: « To digitise film images you not only need a good scanner, but also some professional-level scanning software.

SilverFast Ai Studio 8 is probably the best scanning software currently available, offering plenty of control on all aspects of the scanning process. We were particularly impressed with the iSRD (infrared dust removal.) […] If you want to digitise your collection of film and photos, then SilverFast 8 is the tool to use. »


The original article has been published in
Amateur Photographer issue October 5th, 2013
.
18. October 2013

SilverFast 8 has been successfully adapted to the individual hardware of Canon's CanoScan 9000F Mark II.
The 9000F does not unfold its true potential without SilverFast. Multi-Exposure allows it to capture 9.550 instead of just 1.379 grayscales. Multi-Exposure reveals image details that would otherwise remain hidden. iSRD, NegaFix and many more unique features complete the power package SilverFast for the CanoScan 9000F Mark II.

During the software launch, we will grant a 20% discount on any SilverFast software for the 9000F Mark II through the end of October 2013.




(click to enlarge)
21. August 2013


(Click to enlarge)
PHOTO REVIEW is an established Australian online magazine for photographers of all experience levels. Their website features a lot of practical tips, articles and reviews on photographic equipment as well as shooting, editing, and printing techniques.

They have featured a SilverFast article, introducing the "all-in-one" solution Archive Suite 8. Within this article SilverFast's most famous highlight of Multi-Exposure plays a major role.

Conclusion: SilverFast Multi-Exposure is able to significantly increase the performance of a scanner via one of the most important image quality characteristics; its Dynamic Range. For achieving the best possible quality, Multi-Exposure should be a standard for every slide or negative scan to ensure that the maximum available image information is captured.

The complete article can be found here on photoreview.com.au.
5. August 2013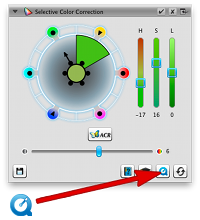 SilverFast 8 Movies
For almost every SilverFast 8 tool, there is a short movie clip available that explains how the tool can be used. You can view the movies
here on our website
or launch them directly from SilverFast 8 or, if you download and execute our
Movie Installer
before.
Many movies are directly linked inside the scanner software.
In many places, such as in the settings menu and in the tool dialogs, there are small buttons showing QuickTime icons.
Click on the button and the appropriate movie clip will play in your web browser.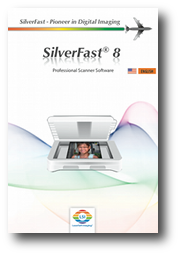 SilverFast 8 PDF Manual
In addition to the movies, we are offering guidance and further documentation as PDF files. The SilverFast 8 quick guide, which essentially describes working with the WorkflowPilot is already available in 8 languages​​. If you download and run the
Documentation Installer
some PDF help files are copied to your computer, which you can access directly from SilverFast.







(Please click on the appropriate flag)
28. May 2013

Focus Control for crisp and sharp images
Some high-quality scanners, like the Epson Expression 1640XL, 10000XL and 11000XL, facilitate to adjust the optic's focus. This means the possibility to offset the focus up to several millimeters above or below the regular focus level. Using SilverFast 8, the scanners mentioned above and some others (list) feature an automatic focus control system. Additionally, the user is enabled to set the focus manually.


What do you do with a Focus Control?
You don't need a focus control, if your originals really lie perfectly flat on your flatbed. However, using filmholders slightly lifts your originals, slide mounts are of different thicknesses and also filmstrips inserted to film scanners are not always perfectly flat, the focus can vary from frame to frame. Setting an appropriate focus leads to crisp and sharp images. Flatbed scanners, which feature a focus control, may also be used to digitize certain three-dimensional objects like coins. Click below to access Focus Control movie or PDF manual.




(Click to enlarge)

(click to start movie)

(open PDF manual)
22. May 2013

Spanish magazine iCreate is confident with the high quality SilverFast 8 delivers and has published an article about this piece of software. For our English, French and Spanish speaking readers, this article has been translated.
iCreate: « Actually, the latest version of SilverFast is much more than that. It has been developed to a genuine retouching and photo editing software with a large number of functions that we have found really fascinating. […]
In short, a really great product. »

The original article has been published in issue #31 2012 of Spanish iCreate.



(Open English PDF
of this article)
18. April 2013

The
digit!
, a professional German magazine for digital images, introduces SilverFast's Archive Suite 8 with its latest issue. The article particularly focuses on the benefits of separating scanning and image optimization processes. In addition, some of the unique features that make SilverFast so very special, like Multi-Exposure and iSRD, are reviewed as well. For our English, French and Spanish speaking readers, this article has been translated.
digit!: « SilverFast is not accidentally the world's leading software and the de facto standard for high-end scans. […]

The comprehensive solution of SilverFast Archive Suite 8 bundles and "condenses" the strengths of SilverFast particularly sophisticated: The unique 64bit HDRi RAW format and SilverFast Multi-Exposure exploit the scanner's capabilities and the original's potential completely. »




(Open English PDF
of this article)
The original article has been published in
issue #2 2013 of German digit! magazine
.
29. March 2013
Dear customers, starting today you may also use payment service PayPal to purchase SilverFast products. Visit our Online Shop.


(available in Europe, Africa, Australia, Asia)
1. March 2013

CeBIT 2013: As in 2012 our employees are back at the booth of our major partner Plustek for you. We would like to invite you to visit us.
Learn more SilverFast 8 and the new Plustek medium format film scanner
.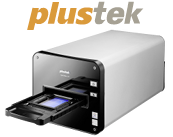 The OpticFilm 120 scanner comes with SilverFast 8, the latest version of our scanning software. The novel user interface and the unique WorkflowPilot assistant enable you to digitize slides and negatives as comfortable and easy as never before.
Visit us at our host
Plustek
in
Hall 3, Booth F29
.
21. February 2013

LaserSoft Imaging has been lead sponsor for the PhotographyCorner.com 2012 Photograph of the Year contest. Hundreds of interesting and beautiful entries have been submitted, thousands of votes have been given. The winning photograph is Silent by Spicoli.

Have a look at all great submissions at www.photographycorner.com.




1st place: Silent by Spicoli (click)
31. January 2013

PC Professionale
, a well-known Italian PC and software magazine, has just reviewed SilverFast Archive Suite 8. We have translated the article for our English, German, French and Spanish readers.
Nicola Martello: « Getting the most from a scanner: this is what you get with SilverFast 8, a software from LaserSoft Imaging available in several versions. […]

Multi-Exposure, available both for negatives and positives, allows two scans in a row, each with a different exposure. This minimizes the noise and enhances the Dynamic Range of the scanner, so to capture more details in the dark and light areas. »



(open English
translation as PDF)
Amendatory to the article
: In addition to 48bit (grayscale 16bit) HDR RAW data, SilverFast Archive Suite 8 also features the unique HDRi format. Its 64bit (grayscale 32bit) files contain all image information including the infrared data. As the Multi-Exposure feature can be used for creating RAW data, both tools Multi-Exposure and iSRD can be part of any SilverFast HDR archiving workflow.
The original Italian article has been published in
PC Professionale, issue #1 2013
.