28. May 2015

Available now: New SilverFast Printer Calibration
Maximum Color Precision and Printing Quality for your Inkjet Printer!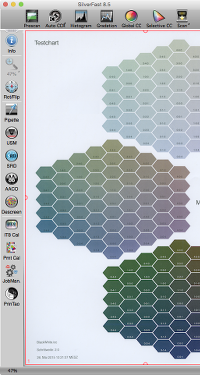 You are using SilverFast 8 for some time, to digitize your photos, slides and film strips, for archiving your memories of the past?
With the new SilverFast 8.5 Printer Calibration you are now enabled to print these memories in convincing image quality – easily at home with your inkjet printer. Your images should not be just stored on your hard drive, but inspire you and others, for example as posters at home, as a calendar in the office or as a gift for the next family celebration.
Having the new SilverFast Printer Calibration you will work just as color-accurate and brilliant like a professional.
With SilverFast you can create an individual profile for each combination of printer, ink and paper. You can always rely to obtain best results, when your scanner and printer are ICC profiled. The SilverFast Printer Calibration utilizes your scanner as a measurement device, further expensive accessories are not required.
More Information on the
Feature Website
.

20. May 2015

Juliette Carter has won the $200 Red River Paper Gift Certificate
Congratulation from LaserSoft Imaging
Red River Paper Inc., founded in 1997, has over 40 years experience in fine papers. From Dallas, Texas, Red River offers various sheet sizes and rolls, in total over 30 different inkjet papers.
PrinTao 8
and
Red River Paper
is a perfect combination for high-quality large formats prints.
8. May 2015

PrinTao 8 will support the new EPSON SureColor SC-P800
Soon available: Compact 17-Inch Wide Professional Printer with Optional Roll Paper Adapter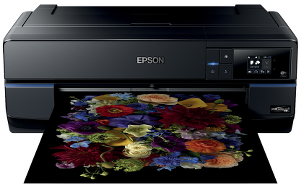 Designed for professional use,
the SureColor P800 is a full 17-inch wide borderless printer
with unique Epson
®
MicroPiezo
®
AMC
TM
printhead technology. Leveraging an all-new Epson UltraChrome
®
HD eight-color pigment ink set, the SureColor P800 is capable of producing the next generation of color and black-and-white prints that will inspire us all.
PrinTao 8 is ready for the new SureColor P800
. PrinTao 8 – the Mac OS X printing solution that guarantees maximum print quality, while offering highly efficent handling and ease of use. PrinTao 8 takes over color management and all printer driver settings, allowing you to concentrate entirely on your images.
For more information on PrinTao 8, just
click here
.
30. April 2015

Available now: SilverFast JobMonitor – The iPhone App
Download the JobMonitor App from the App Store for free!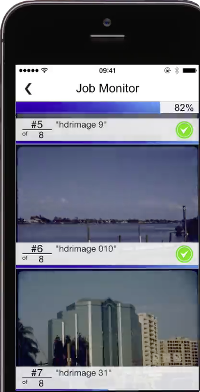 This App is an iOS monitor for keeping track of scanning and image processing jobs performed by main application SilverFast 8.5. The App serves as a status monitor for the SilverFast JobManager. The JobMonitor is included with SilverFast Ai Studio, HDR (Studio) and Archive Suite.
For scanning or processing large image files in SilverFast 8.5, the
new JobMonitor App will comfortably display the progress of these scans or image optimization jobs on your iPhone, iPad or iPod
using a Wi-Fi connection. You will find a preview image and a progress bar for every single image item enlisted on your current job queue. If a Wi-Fi connection is not available, a Push Notification will notify you once your scanner has finished its current job.


« Fantastic, having the JobMonitor App I no longer need to sit next to the scanner waiting for my high-resolution batch scanning to complete. I can devote myself to other tasks and I will automatically be notified when SilverFast has finished. I've been waiting a long time for exactly this feature. »
Felix Austerlitz (Photographer)
20. April 2015

Win a $200 Red River Paper Gift Certificate
Nothing Says it Better Than a Photographic Print
Copyright: Dumican Mosey
Viewing photos on an LCD screen lacks the reality that a paper print, large or small, can replicate. Somehow, it falls short– like a monotonous merry-go-round ride after flying the loops of a roller coaster and experiencing that exciting rush.
Printing your images using
PrinTao 8
can also give you a rush. You'll feel a new-found sense of closeness with them when they're hanging on the wall or clustered on tables or desks in standalone picture frames. And they'll always be there for you to enjoy, any time of the day or night.
Enter to win a $200 gift certificate for premium quality inkjet papers
and get two special coupons today.
Click here
15. April 2015

TIPA Awards 2015 – the Winners
The Technical Image Press Association (TIPA) has announced the winners of the annual awards for photo and imaging products for the past year.

Best Photo Scanner: Epson Perfection V850 Pro
The Photo Scanner category has not been included in the TIPA Awards selections for many years, but the introduction of the Epson Perfection V850 Pro inspired members to bring it back. The V850 Pro allows for scanning of all film sizes up to 4x5 inches using the supplied frames, and up to 8x10 inches without them. Our recommendation is to
upgrade the included SilverFast 8 Software
.
(Click here)

Best Photo Printer: Epson SureColor SC P-600
This 8-color photo printer features sheet and roll feed, the ability to print on CDs and DVDs, and USB and Ethernet connections plus wireless options. Its Epson UltraChrome HD ink has been reformulated and it features a new Epson print engine and screening technology, as well as ink droplets as small as 2 picoliters to enhance print quality. We suggest using the P-600 with
PrinTao 8
for just 99,-
(Click here)
26. March 2015

New Feature Highlights with SilverFast 8.5
– With the release of new SilverFast software version 8.5.0r2, SilverFast will obtain new functionality that will make the lossless ("non-destructive") workflow even more efficient
*
. The update is free of charge for SilverFast 8 owners.
HDRiRAW Raw Data Format

A Key Element is the new file format HDRi
RAW
, a raw data format including infrared data for dust and scratch removal iSRD. HDRi
RAW
provides an ideal starting point for a non-destructive workflow. Rather than calculating image optimizations directly into the image data created by the scanner, such information is now stored as meta-data. Thus, the user is allowed to undo or further correct any setting at any time.
Feature Website
Revised JobManager

After scanning into the new HDRi
RAW
format, the JobManager is used for the efficient batch processing of image optimizations. For this purpose, a multitude of tool settings can be comfortably copied from image to image. This enables an image series consisting of thousands of files to be automatically processed in batch mode.
Feature Website
JobMonitor iPhone App

Lastly, the new software comes equipped with an iOS app, integrating the luxury of mobile devices into the archiving workflow. The app serves as a status monitor for the new JobManager. It displays scanning progress, image processing and preview images on an iPhone or iPad.
Feature Website
* Note: The update is free of charge for SilverFast 8 owners. The new features are included with SilverFast Ai Studio, HDR (Studio) and Archive Suite.
25. March 2015

New System Requirements for SilverFast 8.5
– With the ongoing development and optimization of SilverFast, the PC hardware and software environment requirements increase. With the release of SilverFast 8.5 we discontinue supporting some older operating systems: all 32-bit systems, Windows XP and Mac OS X 10.5/ 10.6.
With SilverFast 8.5 support for some older operating systems will be discontinued:

All 32-bit operating systems. The 2-gigabyte-per-process memory limit is increasingly impractical for high-end image processing. Moreover, 32-bit computers tend to be older, slower machines, so the user experience is suboptimal for a computing-intensive application like SilverFast 8. (Note that Apple's Aperture® 3.3 and Adobe's Lightroom® 4 and Photoshop® CS6 have already dropped 32-bit support.)

OS X 10.5/10.6 (Snow Leopard). Due to upgrades in development tools, system libraries, programming languages, and our code base it might not be possible to continue backward compatibility for OS X 10.5/10.6. Apple® appears to have stopped security updates for Snow Leopard, and other vendors (including Adobe®) are already specifying 10.7 (Lion) in the system requirements for their latest products. (Snow Leopard was almost five years ago.)

Windows XP®. See discussion above regarding 32-bit operating systems. The vast majority of XP deployments are 32-bit; 64-bit XP has a minuscule market share. (Note that XP support was already dropped in Adobe's Lightroom 4, and the next version of Photoshop will follow suit. Moreover, Microsoft® has officially dropped support for Windows XP.)

Most of our professional and serious amateur users have already moved to recent-generation 64-bit operating systems, so we do not expect a large number of users to be impacted if we drop support for 32-bit operating systems. For those who are still using one of these older systems, we encourage you to start planning for a migration to a newer, 64-bit operating system.
More information on the SilverFast
System Requirements
.
10. March 2015

Unveiled at CeBIT: SilverFast 8.5
This year's CeBIT trade fair will take place from March 16th to March 20th in Hannover, Germany. LaserSoft Imaging will present a wide range of applications and solutions.
For the first time, the
new software SilverFast version 8.5
will be introduced. This new release will include a new file format, a revised JobManager and a feature to integrate mobile iOS devices (e.g. iPhone) using a special app. This means: New simplicity of handling, but greater safety, productivity and flexibility as cornerstones on which the new developments have been planned. This is only available with SilverFast.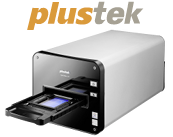 As in previous years, we will not just present hardware and software together with our partners, but integrated solutions for concrete problems. The
relaunch of the Plustek OpticFilm 120
will certainly be a big attraction for visitors at the Plustek booth (Hall 3, F29). Hardware and software modifications will let this medium format scanner appear in a completely new look. Now it can be used as a high-quality archiving solution.
In cooperation with Epson, we will introduce
special solutions for the area of Medical, Office and Archiving
(Hall 7, A39). For example, we will show at the fair, why using a dedicated software is required for the process of issuing identity cards, and how to create a high-quality digital archive of analog image and object originals in no time.
Visit our specialists at CeBIT - we look forward to meet you:
Epson - in Hall 7, Booth A39
Plustek - in Hall 3, Booth F29
22. January 2015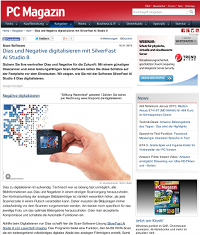 The online edition of the German IT magazine "PC Magazin" features a fairly detailed presentation of the current SilverFast 8 scanner and digital imaging software. The article reviews scanning, archiving and optimizing analog image originals using the various SilverFast versions as well as many SilverFast features in detail.
PC Magazin
:
« A 64-bit HDRi scan consists of three RGB color channels of 3 x 16 bits, where the maximum available Dynamic Range in the template's darker areas is achievable as an HDR image by a second scan with a longer exposure time (SilverFast Multi-Exposure functionality). The second exposure also effectively reduces image noise. As a fourth 16-bit channel an infrared mask for a subsequent error correction is appended.

Tip: Unlike other software, SilverFast does not calculate the infrared data directly into the image information, but includes them as a separate channel. Therefore, with the later image optimization process an individually adjusted dust and scratch removal can be performed.

Conclusion: Using the SilverFast 64-bit HDRi feature, digital images of slides and negatives suitable for archiving can be achieved without any expert knowledge. For an intermediate sized photo archive the investment of buying a scanner along with SilverFast software will already be lower priced than to commission a service provider from the web. Also very important: Your precious originals remain safely at home. »
pc-magazin.de
is a rich source of inspiration, guidance and practical applications of IT equipment for ambitious and professional users with a strong interest in topics like PCs, IT and web technologies.
Read the
complete article here on www.pc-magazin.de
. (German)
19. January 2015
c't Digital Photography organizes Photography Course in Cologne: Scan, Archive and Print Photos and Analog Film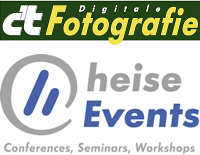 Image expert Bojan Radojkovic teaches how to professionally digitize photos and analog film on your own. He also explains the best tricks, proven in practice, for archiving and printing image data. Participants will learn how to successfully calibrate and profile a scanner (ICC profiles, color spaces, targets).
Learn how to scan with SilverFast 8
and how to safely archive the image data. Finally, the scanned photos are analyzed and high-quality printed.
Date: 21. + 28. February, 2015
Location: KARTHÄUSER-BREUER GmbH, Schanzenstraße 6-20, 51063 Cologne
Target Audience: All passionate photographers, amateurs and professionals
Number of Participants: 12 each course
Participation Fee: € 179,00 (incl. VAT)
More information can be found here.
(German)