20. February 2017

The Battle with Dust and Scratches 2.0
SRDx Photoshop CC Plug-in for Apple Mac - Smart Removal of Defects
Sebastian Schlüter is a photography artist, who's work can be described as a personal record of his observations. He would even call it an extension or a diversified document of all his encounters. His creative tool is photography, Sebastian's style is pure, honest and calm. While he uses both digital and film cameras Sebastian has a preference for the subtle and simple style of film photography. SilverFast is his choice to transfer his analog images to the digital world.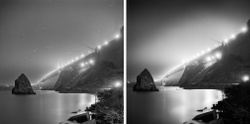 (Please click to enlarge)
The new innovative SRDx Plug-in (Smart Removal of Defects) is a powerful Photoshop CC Plug-in for Mac that efficiently removes defects like dust and scratches from your images.
Sebastian has published a detailed review on his photography blog. He also introduces his own preferred dust removal workflow.
More information, movies and a free trial version can be found on our
SRDx Photoshop Plug-in Website
.
Sebastian Schlüter:
« What I really like about this plugin, is the simple and responsive way of using it. If you have worked with Photoshop before you won´t have any problems using it. […] During all my tests I did not see any reduction of image sharpness. »
For the complete review, please visit
Sebastian's Blog
.
6. February 2017

Hotrod Shooting – 300 Megapixel – Analog vs Digital
Markus Hofstaetter has photographed a hotrod in a customer's order – digital and also analog.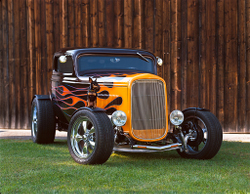 (Please click to enlarge)
Markus Hofstaetter, award-winning professional photographer from Austria, gets a very special task from a customer: He is supposed to photograph the customer's hotrod, an old and specially converted American car, in the highest possible resolution for a huge printout. The customer's dog should sit on the fender. Not an easy task.
For this challenge Hofstaetter decides to need a resolution of about 300 megapixels. Therefore,
on the one hand he puts together a 24-part panoramic image with his digital camera and on the other hand he shoots an analog image with his large format camera.
Both images were presented to the customer for decision.
Markus Hofstaetter:
« I'm so happy that the customer chose the Analog version, it fits so much better to the car. I'm pretty sure, that this cars were shot with large format cameras too back then. »
You can find the complete blog entry and further images here at
Markus Hofstaetter's blog
.
---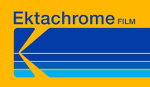 This shows that analog photography is still useful today in the digital age. There are countless slides and film strips, which are still lying on roofs and in slide magazines or shoeboxes and are waiting to get digitized and, if necessary, optimized by retouching. and the usage of analog cameras is increasing. In order to address this trend, Kodak is even reviving the popular Ektachrome film due to many customer requests.
1. February 2017

SilverFast and Epson Expression 12000 XL: New large-format scanner for highest quality demands
The new Expression 12000XL keeps up the strengths of its predecessor; its high resolution, the manual and automatic focus and the optional transparency unit make it a hiqh quality scanner not only for your photos, but also for slides, 35mm film strips and larger film formats.
You'll benefit from the scanner's full potential with the bundled SilverFast Ai IT8 software with automatic color calibration.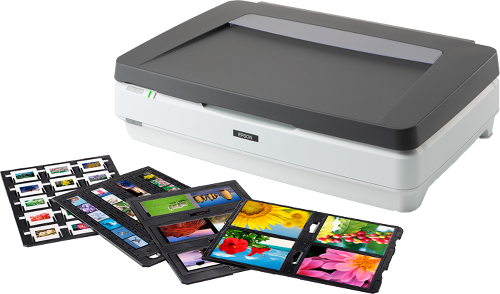 The packaged SilverFast software as usual offers a scope of functions that you'll need for the digitization of your images, like histogram, gradation curve, color cast removal with up to 4 neutral points, dust and scratch removal and various color correction tools.
For the quick and efficient digitization of your images with our raw data concept, we recommend to
upgrade to SilverFast Archive Suite
.
The Epson Expression 12000XL with SilverFast Ai IT8 and LaserSoft Imaging IT8 charts will soon be available on the market.
13. January 2017

digit! - Detailled SRDx Photoshop Plug-in Review
The digit!, a German professional's magazine for digital images, introduces the new SRDx Photoshop CC plug-in for the Mac.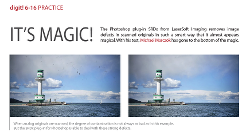 (please click to enlarge)
Michael Marczok, editor at the German magazin digit! – The professional magazine for digital images – has had a closer look on LaserSoft Imaging's new SRDx Photoshop plug-in. The innovative SRDx (Smart Removal of Defects) plug-in efficiently removes small defects like dust and scratches from your precious images to have them shine again.
Having finished his in-depth tests,
Michael gives testimony:
« LaserSoft Imaging's Photoshop plug-in SRDx removes image distortions in scanned originals in such a smart way that it appears almost magical. […] The time savings which can be generated are enormous. And time is money, not just for photographers. Our recommendation: Purchase instantly. »
The complete article can be found in the latest digit! magazine issue or
here as a PDF file
.